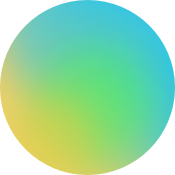 Acerca de: Jair Pereira es un futbolista y empresario mexicano, que no solo destaca por su talento en el deporte, también por buscar el empoderamiento de sus seguidores a través de un mensaje de motivación. Jair logra inspirar a sus seguidores a descubrir nuevas aventuras y esforzarse para cumplir cada uno de sus objetivos, a ...
Oct 2
Acerca de: Nachito Pastrana es un empresario, consultor financiero y conferencista mexicano quien desde muy temprana edad entrenaba para ser un futbolista profesional. Para comenzar sus estudios dejó el fútbol para dedicarse a su carrera estudiantil y trabajar para solventar los gastos. Mientras estudiaba trabajó en un despacho donde fue adquiriendo experiencia y con el ...
Sep 29
ABOUT
With the exception of Nietzsche, no other madman has contributed so much to human sanity as has Louis Althusser.
CATEGORIES